SIROCCO QUAYS
In 2008 as part of a creative redevelopment proposal for the former Sirocco engineering works site located on the banks of the River Lagan, The Carvill group appointed HPA Architecture to design one of the central blocks (Block 3) within the overall development masterplan.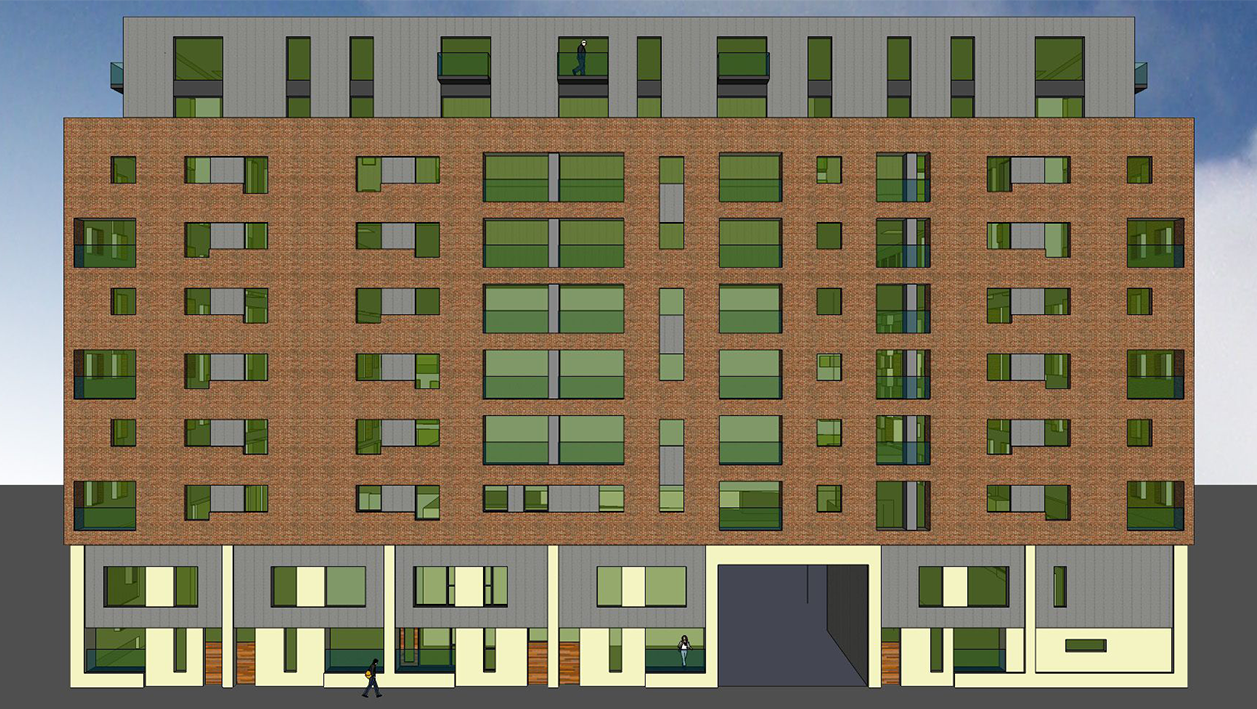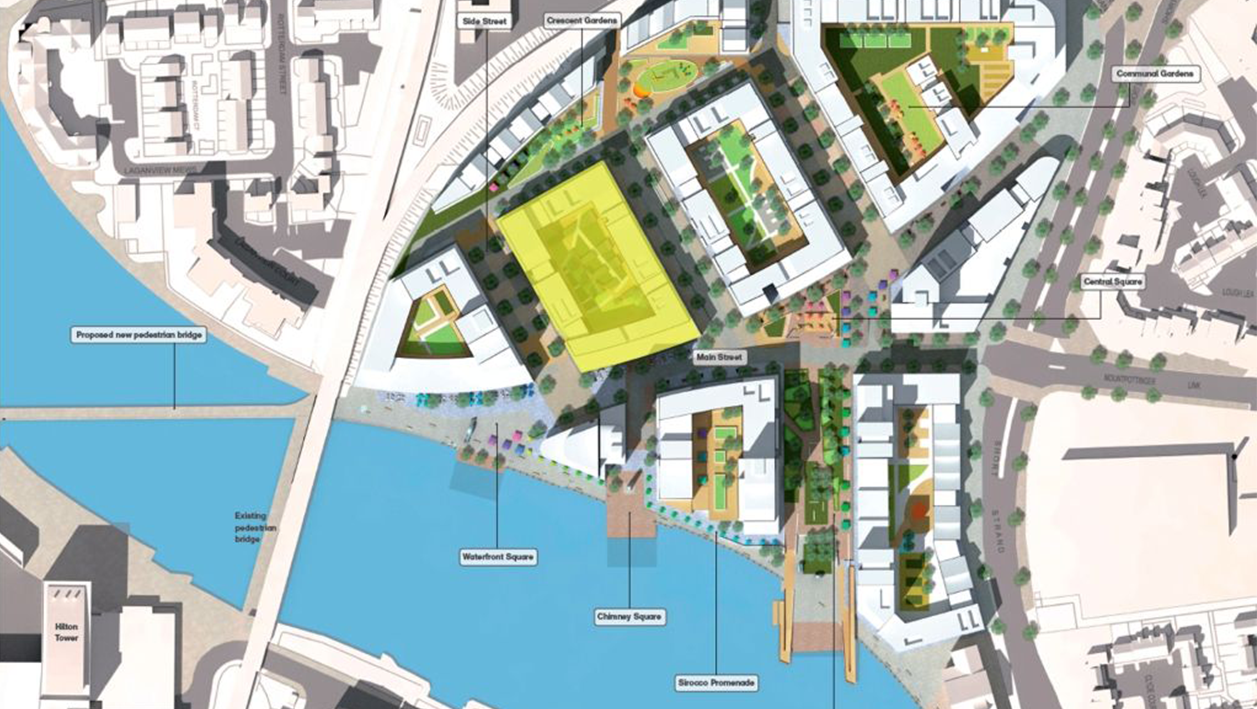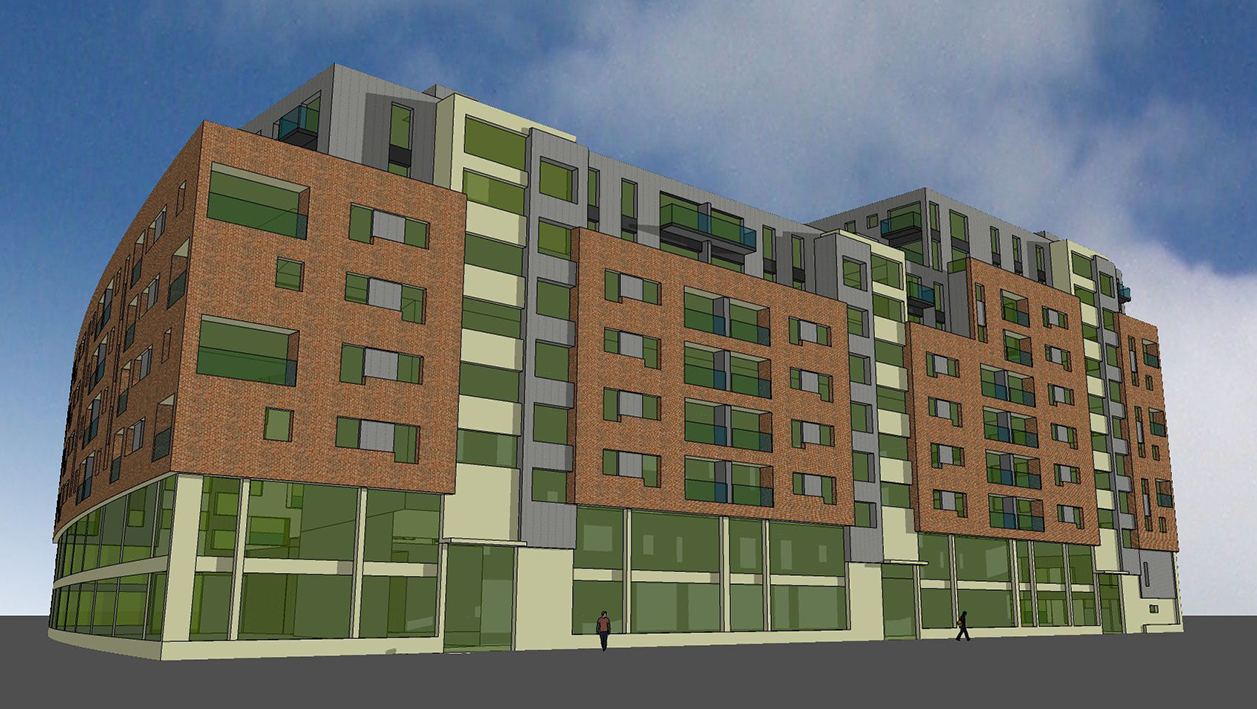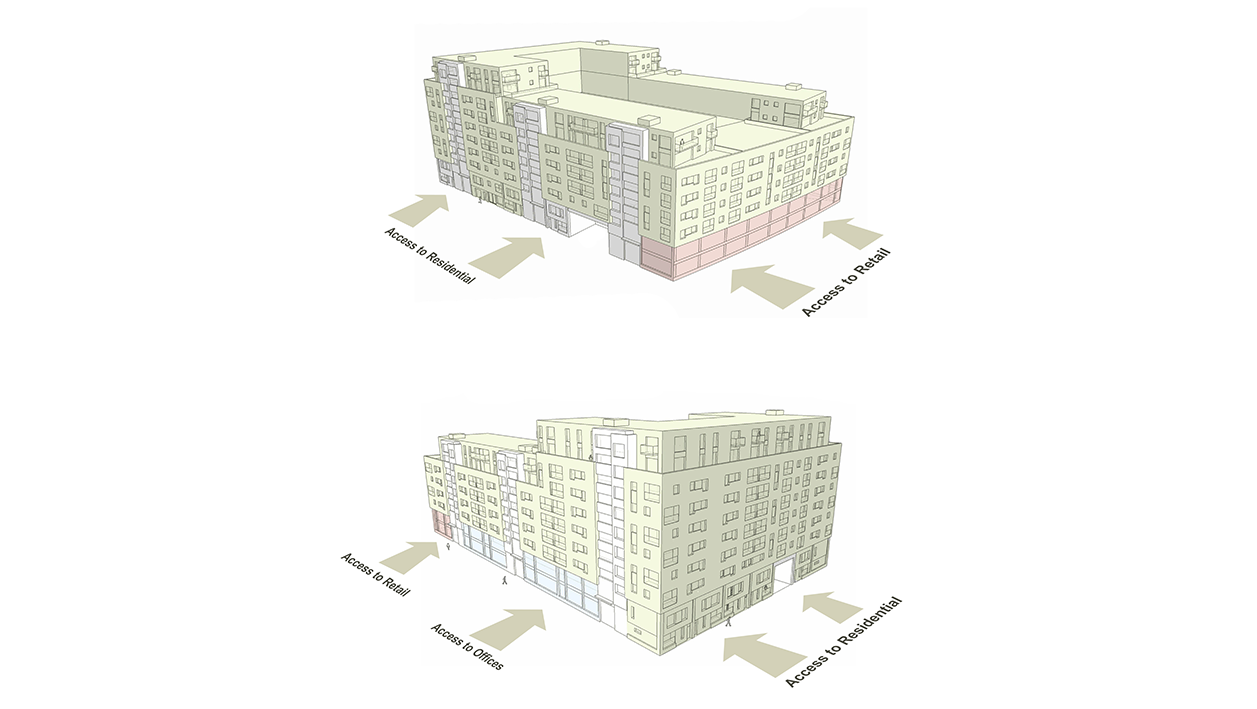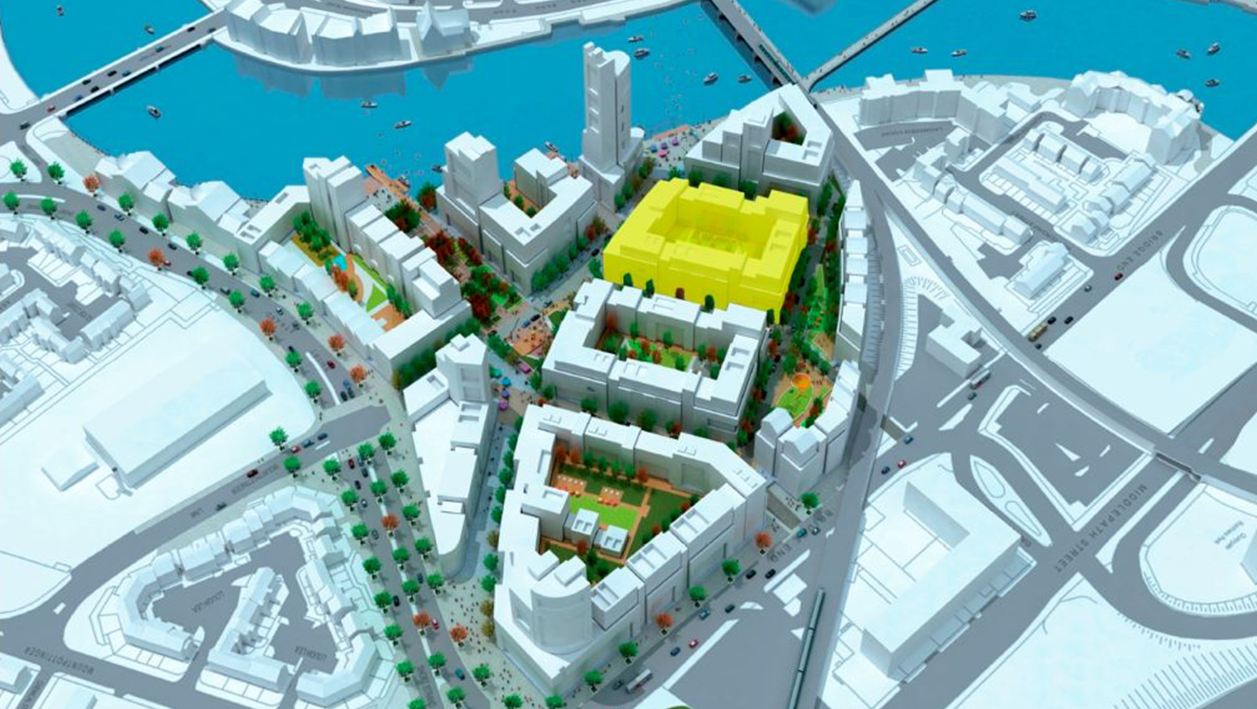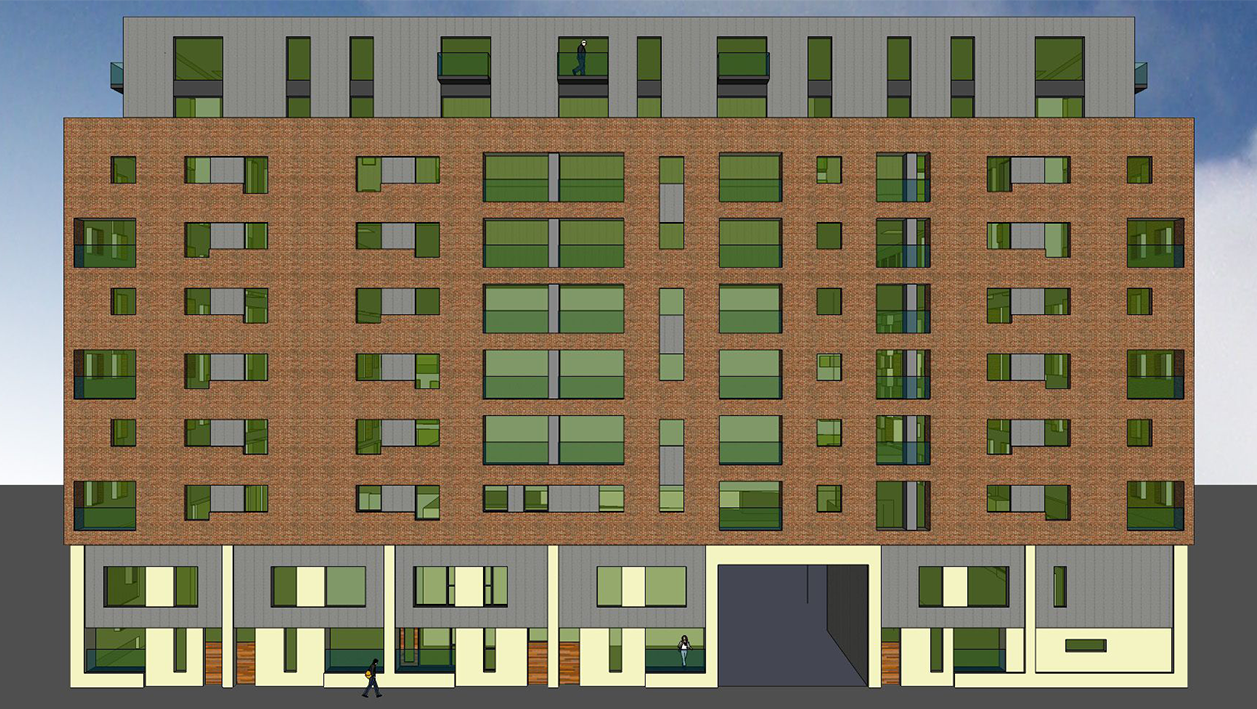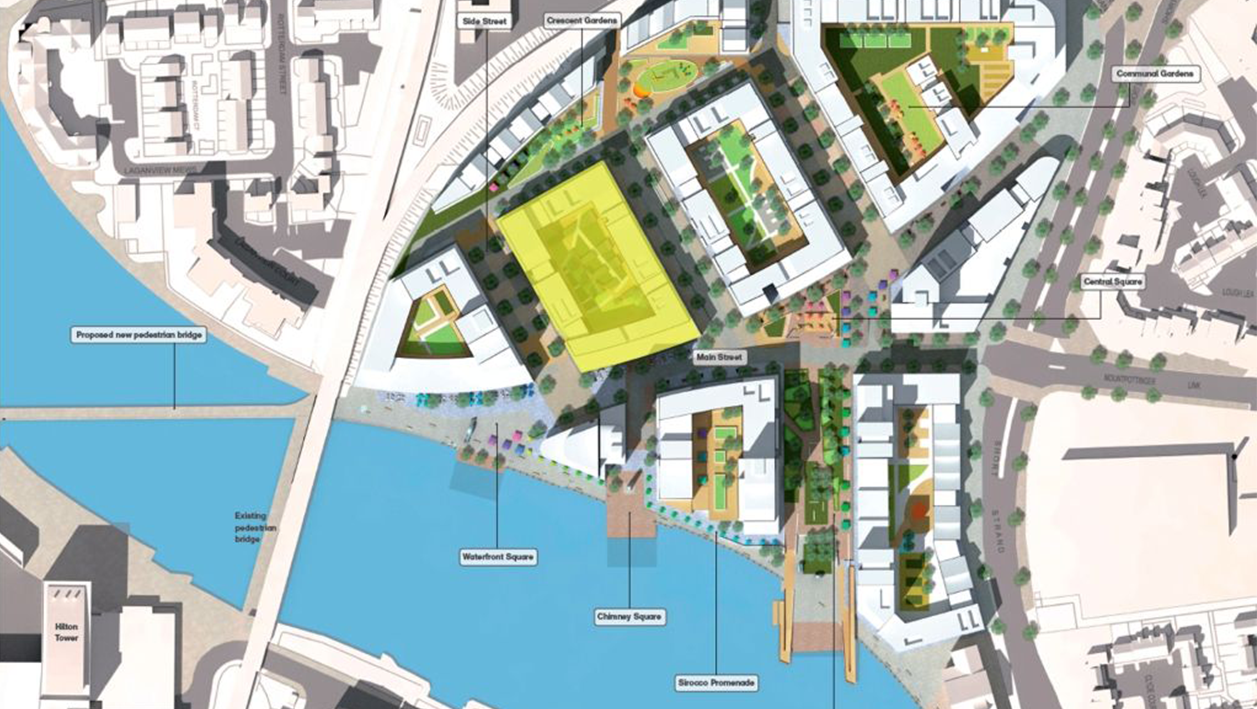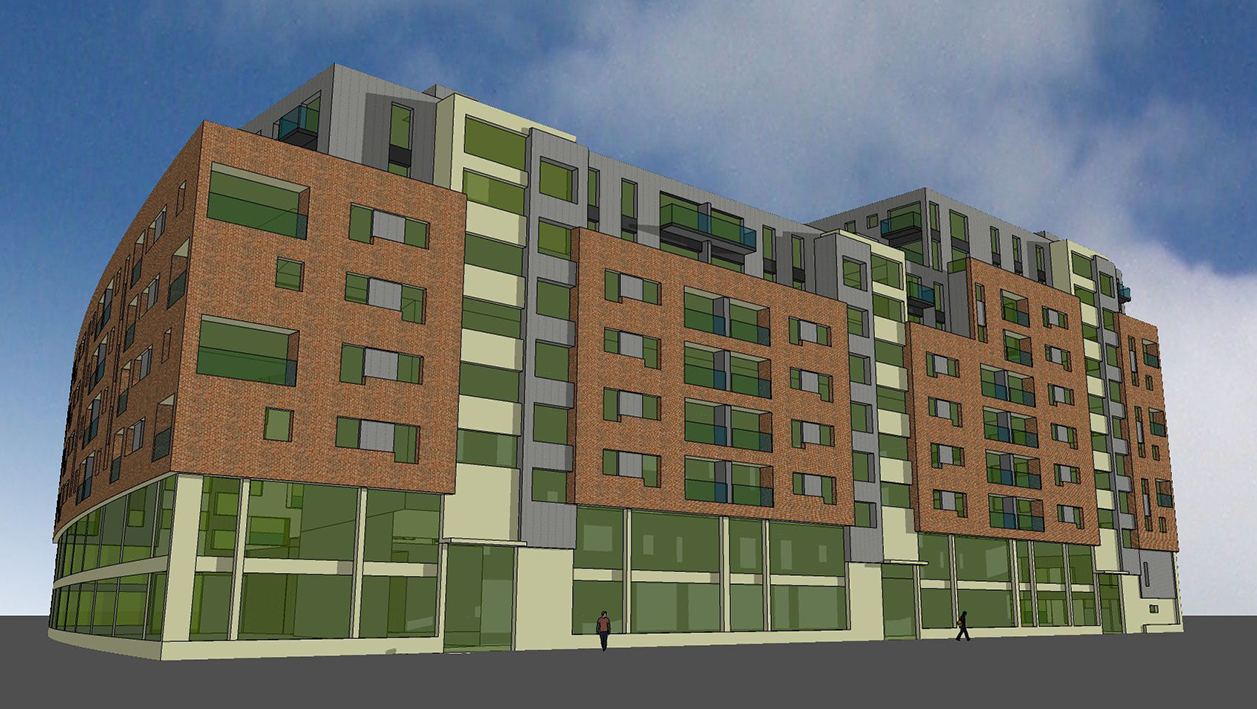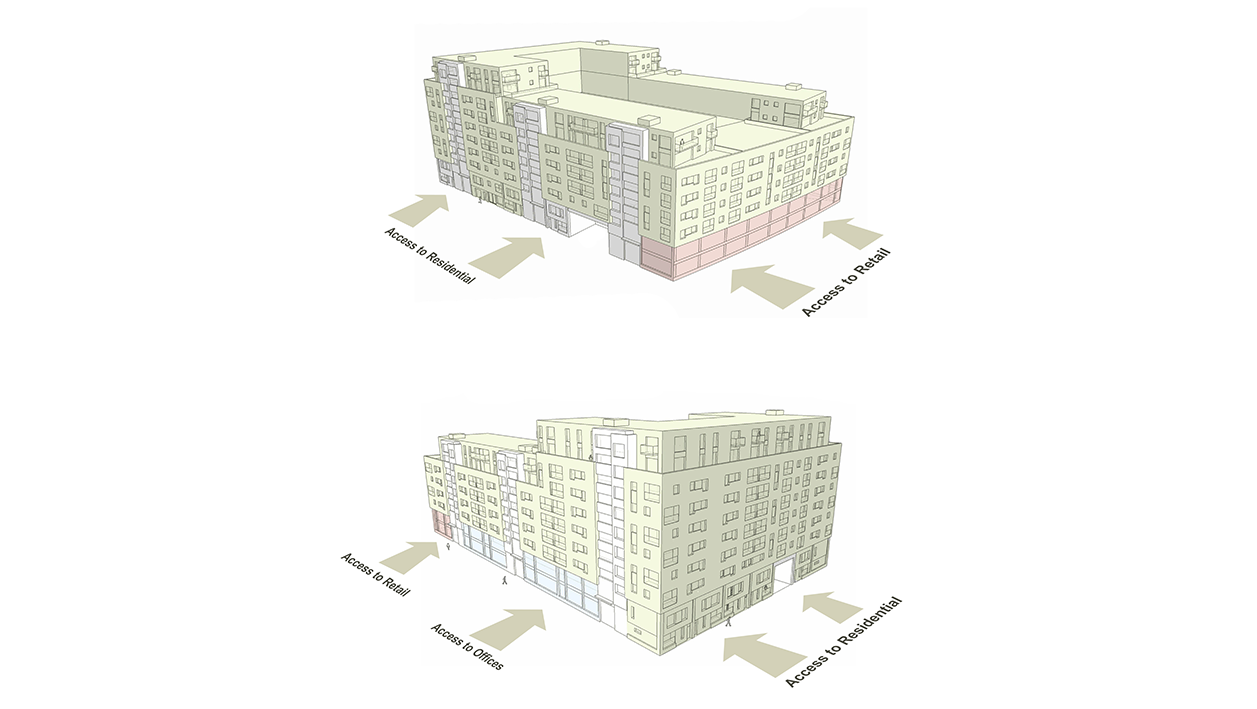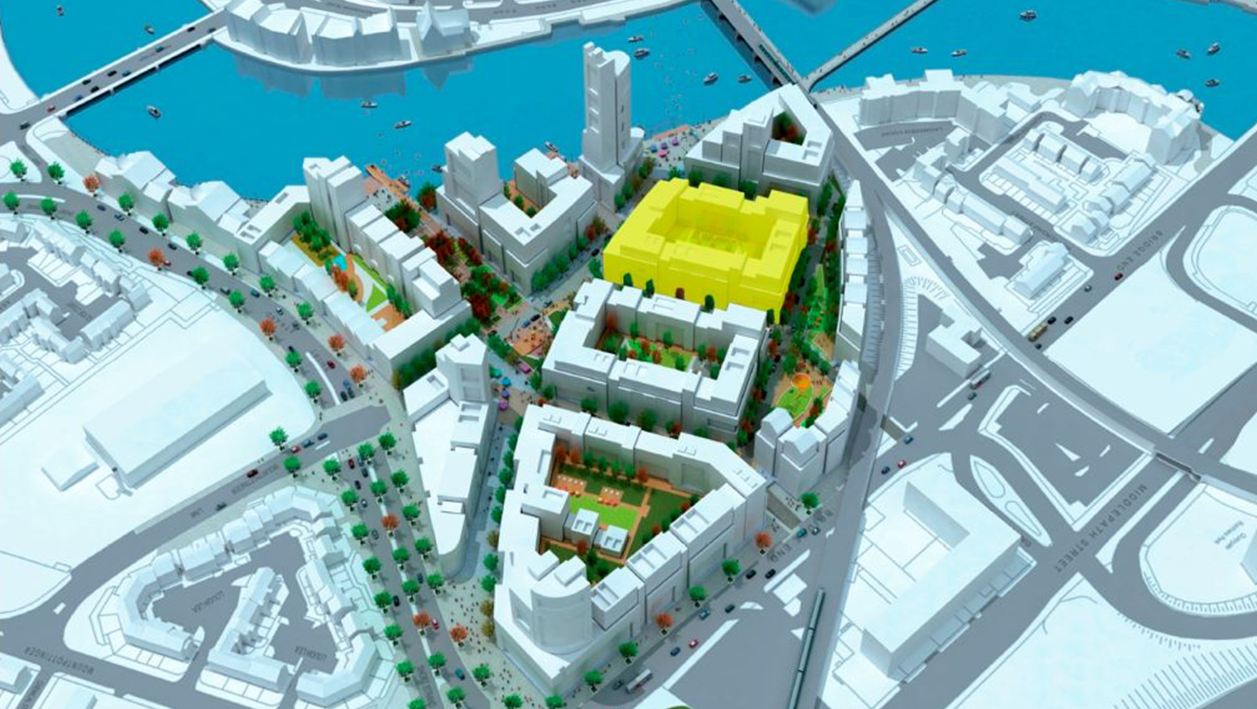 The scheme aimed to add a vibrant waterside urban quarter to Belfast City, providing a distinctive high quality mix of uses including residential, retail, offices, community facilities and a range of riverfront restaurant and cafes.
The developed design included a six – ten storey curved building, facing on to the Crescent Park area.
Basement parking sits under two levels of high-quality retail and commercial facilities which engage directly with the street. Above these levels the development incorporated bespoke residential accommodation containing balconies and terraced areas which were designed to connect residents positively with the public realm of the street and central courtyard spaces below.
With this modern and considered design approach the project intended to create a distinctive place for people to both live and work, helping to foster and strengthen a sense of local identity.
Further development of the scheme was placed on hold in 2011.